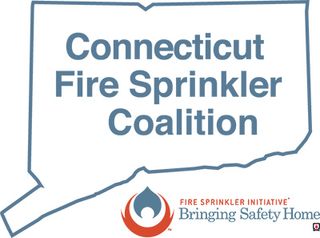 We've recently reported that New Jersey legislators have been busy filing fire safety bills, including one that would require home fire sprinklers, after a devastating fire displaced more than 1,000 people.
Pro-sprinkler sentiment appears to be spreading beyond New Jersey's borders, as Connecticut politicians recently filed their own bill requiring sprinklers in new, one- and two-family homes. A public hearing on the bill is scheduled for February 19.
For more information on sprinkler action in Connecticut, visit the Fire Sprinkler Initiative blog.
Credit:
http://nfpatoday.blog.nfpa.org/2015/02/connecticut-joins-new-jersey-in-filing-a-home-fire-sprinkler-bill.html?utm_source=feedburner&utm_medium=feed&utm_campaign=Feed%3A+nfpablog+%28NFPA+Today+BLOG%29