When it comes to restaurants, you want to be known as being 'on fire' in the nonliteral sense. Unfortunately, anywhere that cooking equipment is being used is at an increased risk of a building fire.
From fire alarm monitoring to fire sprinklers, it can be pretty confusing to know what fire protection equipment and services are necessary. Let's break down what you need to know to protect your business from a dangerous and costly fire: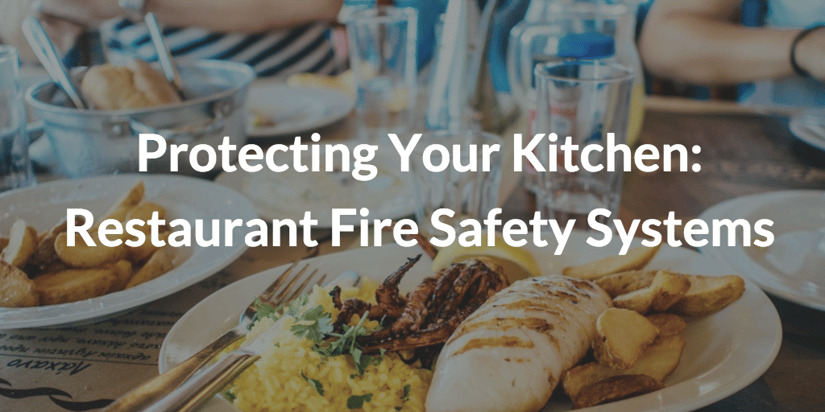 Restaurant Fire Safety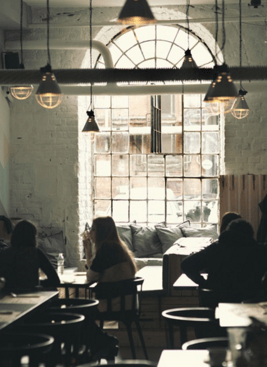 Kitchen fires are the number one cause of commercial fires in the United States, accounting for about 30% of nonresidential fires. The statistics about restaurant fires in particular from the National Fire Protection Association (NFPA) are enough to make any restaurant owner run out and buy more fire protection equipment. Here are the facts about restaurant and bar establishment fires between 2006 and 2010:
Restaurant fires annually kill 2 civilians on average
$246 million in direct property damage per year
3 out of 5 restaurant fires involve cooking equipment
So how can you mitigate your risk of losing thousands of dollars and endangering employees and guests in a fire emergency? Below is a guideline for restaurant fire safety:
Commercial Fire Alarms
The first barrier of defense is to detect a problem before it gets out of control. A commercial fire alarm system may or may not be required depending on the size of your restaurant, however, it is always recommended to have a detection system in place to ensure that someone is notified if there is an incident at your restaurant.
If your commercial fire alarms don't double as carbon monoxide detectors, make sure that you have CO detectors plugged in as well. These devices should be tested and inspected regularly by a professional.
Fire Extinguishers
Protect your business, customers, and staff by having easily accessible fire extinguishers installed. To figure out what type of extinguisher you need to put out which type of fire, read this blog post.. Similar to the commercial fire alarms, fire extinguishers must be inspected and tested on a regular basis, typically at least once a month.
Kitchen Hood Fire Suppression System
Having a proper grease hood and ventilation system over your cooking appliances ensures that grease laden vapors are removed and vented out of the area appropriately. Along with proper ventilation, a specially designed suppression system inside the hood ensures that if a fire does flare up on your cooking equipment it is quickly extinguished by the system. Saving both lives and your investment.
Building Fire Sprinkler Systems
Fire sprinkler systems are your last line of defense if an incident were to occur. These systems automatically activate when they reach a certain temperature allowing water to flow and put out a fire.
Make sure the fire sprinkler heads are not blocked - this includes being aware of where light fixtures are installed and ensuring that boxes are not stored in close proximity to the sprinkler heads. You don't want to obstruct the water flow if the system needs to activate.
Regular testing and inspection - With the proper testing and inspection, you can be confident that your fire protection system will effectively be able to put out a fire.
Bonus Fire Protection Tips for Restaurants
Keep cooking appliances clean - This isn't just for sanitary reasons - the buildup of food particles, oil, and grease can catch on fire.
Instruct employees not to smoke - Obviously there's no smoking inside the kitchen, but carelessly flicking a still smoldering cigarette butt outside near the dumpster is also not a great idea. Have a fire safety plan in place with regards to smoking around the building.
Make the rounds before shutting down - Double check that all appliances are turned off before locking up for the night.
A combination of some, if not all, of the above mentioned fire protection systems are keys to fire safety for a restaurant. The second golden rule is regular testing and inspection of these systems. Don't be part of the statistics - follow these tips and guidelines to protect your restaurant!